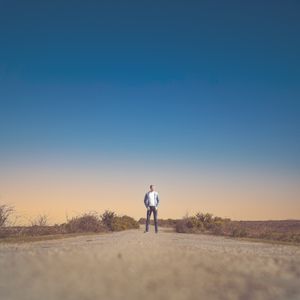 Biography
James Millier is a British, Adult Contemporary pop artist from Barton on Sea, England. His music is deeply personal, thought provoking and always written straight from the heart.
Although Millier was surrounded by music at a very young age, largely thanks to his family's musical passion. It wasn't until he was given singing lessons as a gift in his mid-twenties that his own connections to music began to spark and strengthen.
In the years that followed, music took James across multiple countries, helped him learn new languages and led him to become part of the Welsh choir "The Phoenix". In 2018, James released his debut single under his artist name. His sound blends elements of adult contemporary pop, folk and country. Since the release of this single, his music has received glowing reviews and has been streamed over 150,000 times on Spotify. Millier also became the founder of a Christmas Charity Single which featured in the Official UK Top 100 download charts.
Fast forward to 2023, James is preparing to release the singles that will lead up to his next full length record. "What If This Heart Is Empty?" is Millier's emotional new single. It will be released on Wednesday 17th May followed by an official music video.
"Millier truly writes from the heart, and his themes are always personal. He is first and foremost a poet, crafting an endless stream of new lyrical content for his music. No Millier song is complete without an epic catchy chorus" Headstuff.
"James Millier's vocal is somewhat reminiscent of James Blunt – there's a touch of folk in his music, mixed in with modern electronic and pop elements. There's even some rock in there" Skopemag